Combine Form and Function with Drop Exterior Roller Awnings from Blinds by Peter Meyer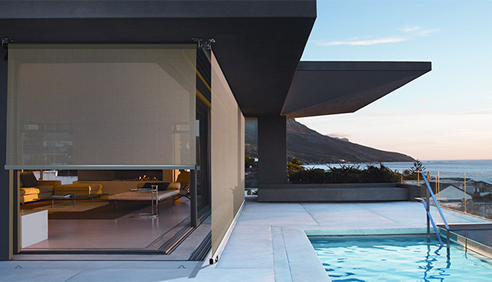 When it comes to exterior roller awnings, no one does it better than Blinds by Peter Meyer. Proudly Australian, Blinds by Peter Meyer has provided a stunning range of high-quality window furnishings since 1987. With a strict commitment to quality and service, the New South Wales-based company continues to expand their trusted catalogue, in service to building and design projects across the country.
Peter's Picks: Exterior Roller Awnings
Exterior roller awnings are an increasingly popular component of the modern home, especially during these hot Australian summers. Blinds by Peter Meyer proudly offers a versatile lineup with Solare Teknica, featuring contemporary designs and excellent heat protection.
With Blinds by Peter Meyer's longevity in the business, the Solare Teknica series is specially designed to adapt to the intrinsic lifestyle of Australians. Whether for residential or commercial applications, Solare Teknica delivers excellent performance for the long haul, all backed by a five-year warranty! Along with competitive rates, the sought-after features of Solare Teknica put them in high demand amidst the saturated commercial climate.
For starters, the Teknica 1000 Straight Drop exterior roller awning is the ultimate choice. Teknica 1000 is all about sophisticated design in a clean, sleek finish. Blinds by Peter Meyer gives their clients full control over the setup of the exterior roller awning to comply with the specified requirements of the project at hand.