Exterior Fabric Selection for Retractable Awnings in Sydney by Blinds by Peter Meyer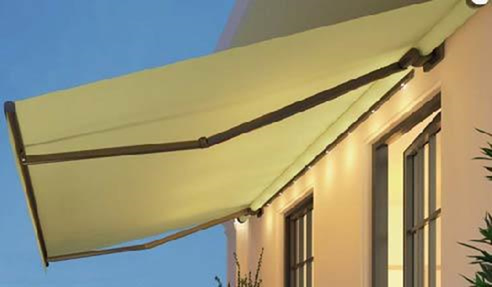 Blinds by Peter Meyer is the largest supplier of retractable awnings in Sydney. The proudly Australian-owned and operated company has been in the window supply business for more than three decades. This kind of longevity is an incredible feat that can only be pulled off by unwavering dedication to quality in their solutions and services.
Peter's Retractable Awnings in Sydney
With the expertise they have honed over the years, Blinds by Peter Meyer has become the official distributor for the top local weaving companies to the finest manufacturers from across the globe. Among their exterior window furnishings, the centrepiece is the stunning Weinor collection - featuring the most popular retractable awnings in Sydney.
Blinds by Peter Meyer has cultivated ties with Weinor for their global recognition in cutting-edge window solutions. The German-based company offers are guaranteed built with sophisticated technology, high-quality components, and precision design.
Equipped with heat and ultraviolet (UV) protection, Blinds by Peter Meyer's Weinor collection are the ideal retractable awnings in Sydney, especially during the sunny summer months. In addition to in-demand functionalities, folding arm awnings by Weinor gives clients creative control over the visual appeal of the assembly.
Weinor is famed and acclaimed for their vast selection of colours and designs for the fabric of their folding arm awnings. Known as the largest collection in Australia, the fabrics for Weinor folding arm awnings from Blinds by Peter Meyer can be classified into three categories: