Retractable Textile Patio Roof for Alfresco Areas from Blinds by Peter Meyer
Blinds by Peter Meyer is the official supplier of Weinor retractable textile patio roof assemblies - featuring elegant styles to complement any design for homes, hotels, clubs, among other establishments. Beneath the sophisticated profile, the world-class range boasts high build quality and functionality. Rain or sunshine, these furnishings allow occupants to enjoy alfresco spaces to the fullest.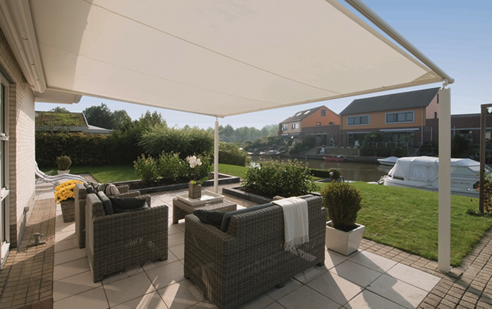 For wind-exposed residential or commercial applications, Blinds by Peter Meyer are proud to present Plaza Home. Most standard patio roofs on the market have substandard bodies, making them prone to being uplifted by surging winds. Meanwhile, Plaza Home engages innovative technology from production to achieve durable post construction, guide profiles, resilient tensioning, and hence optimum wind stability. At a pitch of 14°, the retractable textile patio roof offers protection against rain showers for better and longer performance than the regular folding arm awning.