Aluminium Drains from Vincent Buda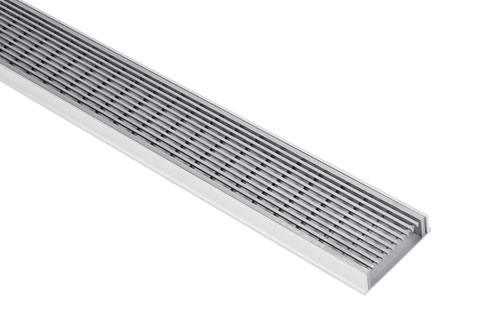 Vincent Buda and Company sell both full aluminium drains and aluminium base drains with stainless steel tops. These are a more cost effective option to drainage while still providing a stylish architectural look.
In full anodised aluminium, choose from tile insert or aluminium top and base.
In aluminium base with stainless top, choose from our stylish heelguard, square or lines pattern.
Available in standard lengths, widths and depths, Vincent Buda stock a wide range to suit your application. These grates are commonly used in pathways, gardens and along balconies.