Cup Holders & Fast Food Signage from Architectural Signs Sydney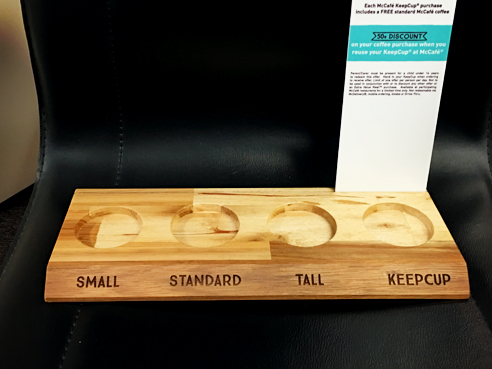 History of Cup Holders
The cup holder trend arose in the 1950's, in the context of the American fast food trend. People started to eat inside of their vehicles more frequently. Drive-ins also surged in popularity.
The first historical evidence of a cup holder prototype is a 1950 newspaper clipping for a snack tray gadget that hung from the dashboard via metal discs and chains. Two other prototypes were the Automobile Seat Article Holder, which was patented in 1953, and Clyde W. Morgan's Refreshment Tray for Automobile Instrument Panel.
In 1955, Chevy started including a cup holder indentation on the back of glove compartment doors. The most effective cup holder design of that era, however, was seen in the 1957 Cadillac Eldorado Brougham. While it was common for luxury limousines to include built-in bars, this Cadillac model was the first one to include a magnetized glove compartment door and four metal tumblers.