Winter Paint Projects - Lounge Rooms with Dulux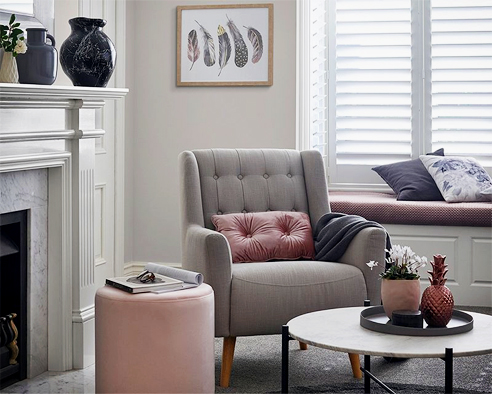 Winter Project Guides - Lounge Room Project
The lounge room becomes a sanctuary over the cooler months. With carefully selected colours and fresh finishes you can create an atmosphere that raises comfort levels as the temperature dips.
Your Shopping List
Dulux® Wash&Wear® Matt in your chosen colour.
Dulux Aquanamel® Low Gloss in your chosen colour.
Dulux Duramax® in your chosen sheen and colours.
Undercoat/stain blocker (if required).
High quality synthetic brush for cutting in.