Custom Made Timber Shutters Sydney from Rolletna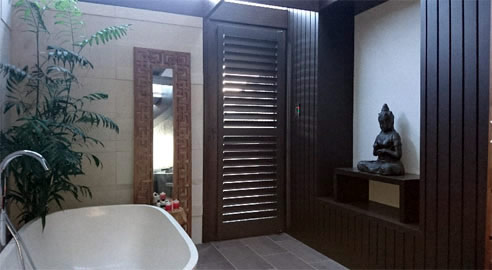 For over 15 years, Rolletna has been installing quality custom made timber shutters in Sydney. These shutters come in form of the Petite range with 40mm blades to the Ultimate with 115mm blades.
For the life-long investment you can't go past the locally made cedar plantation shutters. Designed by a Danish Australian these timber shutters really do have the finer look. Using paints developed by Wattly they will hold up to heat of the Australian sun.
Designers would be pleased to know shutters can now also be painted using the Resene range of paints.
Our imported timber shutter range offers a more price competitive option. With great quality and exceptional finish, the imported range is hard to go past.
Rolletna also offers imported and locally made polymer shutters which are perfect for wet areas and able to take the knocks and bumps that a family can accidently dish out.