Boot Lift for Stretcher Use from Shotton Lifts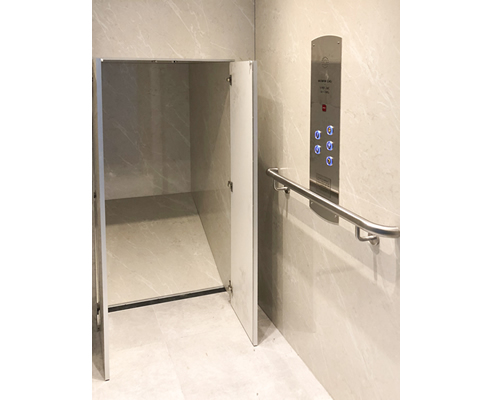 Our custom "Stretcher Suitable" Boot Lift for community and medical centres. All the features of the Melba with a special boot area available for stretcher use.
The Melba Stretcher Lift is ideally suited for medical centres requiring a lift that is capable of taking a patient stretcher.
Combined with the engineered tower, new or existing buildings can benefit from minimal interruption to business through reduced need for building works.
The Melba features easy access Stainless Steel auto doors that blend well into the interior environment of the building. It comes in a large 1100mm x 1400mm car size.