Stylish Timber-Look Fitout for High-End Brands by DECO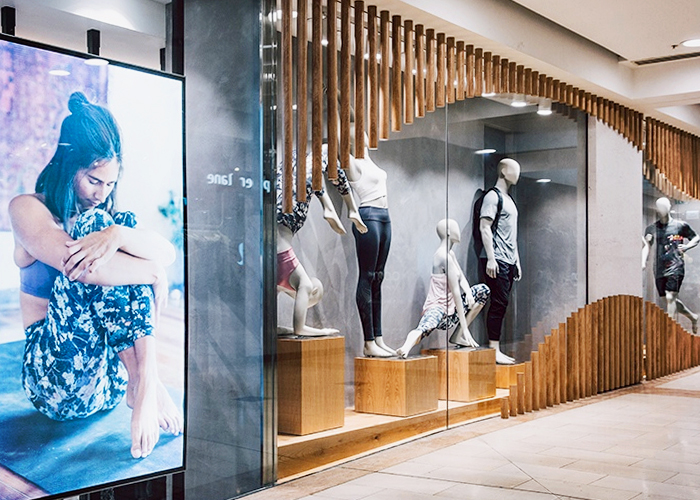 Stylish new timber-look fit-out for high-end yoga brand
Trendy, athletic, yoga-focused brand, Lululemon sought to create a luscious, high-end fit-out for their storefront in the high-trafficked shopping and dining precinct of Pitt Street Mall. Their new store, located in the heart of Sydney CBD in Sydney Central Plaza, required an easily maintainable, durable façade that would retain an attractive, natural appearance without fading or wearing over time.
DecoWood was Lululemon's choice for high-quality, beautiful architectural fittings that reflected their high-class retail brand. 60mm diameter aluminium tubes were coated in DecoWood American Oak for a light, natural timber appearance. Builders Yarra Valley Commercial arranged these in varying heights to create a stunning wave effect, which draws attention to the logo and products on display.
For more information regarding this Stylish Timber-Look Fitout for High-End Brands by DECO, visit www.decorativeimaging.com.au.