Board & Batten Cladding Alternative from Hazelwood & Hill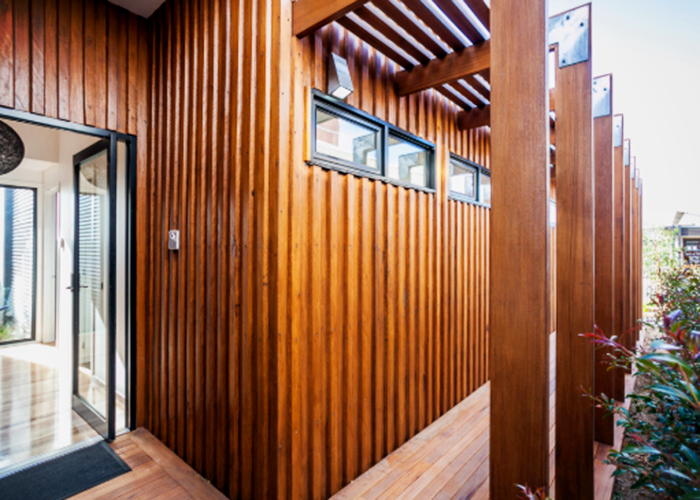 Board & Batten Cladding supplied by Radial Timber Sales is a unique alternative to traditional horizontal cladding systems.
Radially sawn boards are produced by cutting logs into wedges and then re-sawing these wedges to produce back sawn bevelled edge cladding boards. Back sawn boards can be identified by the alignment of the growth rings, which are basically parallel to the broad face of the board.
Board & Batten vertical cladding is unseasoned, fine sawn, and generally supplied in two standard widths. For further information, please direct all your enquiries to our sales team at hazelwoodhill.com.au.