Glass Mosaic Tile Installation for Pools with LATICRETE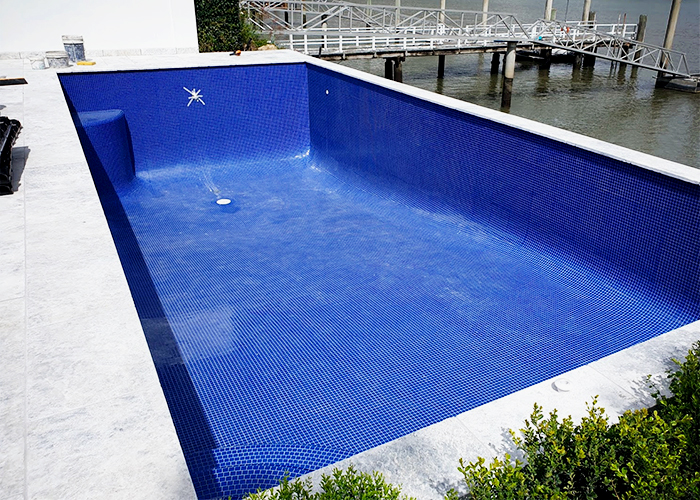 Pool Project Completed!
If you've been following Sam Gardener's project along with us, we are super excited to confirm and share with you the completed photos of this residential pool in Bulimba, QLD.
The 70m² project features glass mosaic tiles supplied by The Pool Tile Company and installed using a range of LATICRETE materials which qualifies for a LATICRETE 15 Year Swimming Pool System Warranty.
Click here to view/download the LATICRETE Pools, Spas and Fountains System Brochure.
Are you getting ready to start a pool project? Contact us to discuss your next project or arrange a demo or FREE samples. Visit au.laticrete.com.