Residential Tiling with Adhesives and Grout from LATICRETE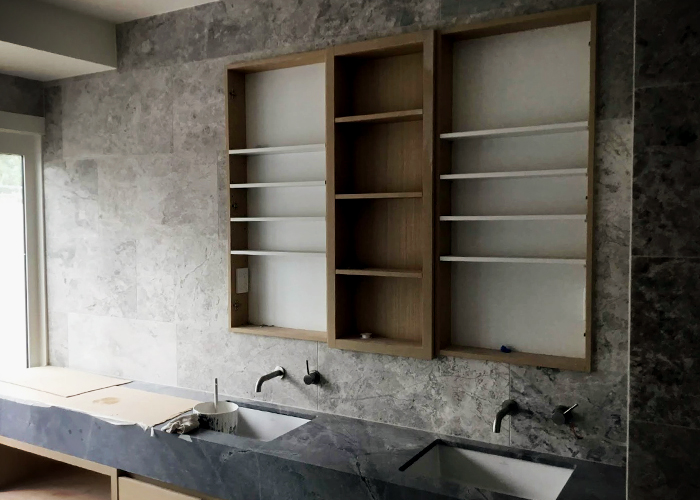 Mount Martha Residential Project
Tiling specialist Keith Simmons is currently working on this bathroom project in a residential home in Mt Martha, VIC. The 480m²+ project features 900 x 416 x 15mm Natural Limestone imported from Italy and chosen by architect Kate Walker Design. The large format tiles are installed using 335 Premium Flexible Adhesive in white and 101 Rapid Latex Admix, supplied by Stone and Tile Centre, Mornington.
Tiling still to be done in the main bathroom, tiling the floors through the main living area, dining room, and passages. So, stay tuned for more updates!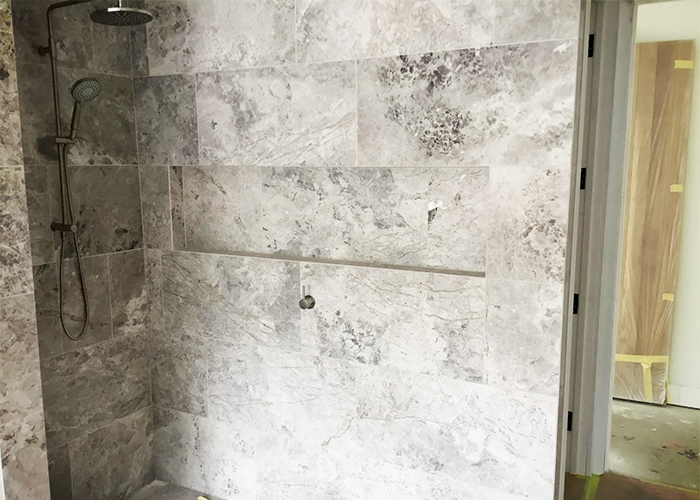 335 Premium Flexible Adhesive is a high performance thin-bed adhesive for installing a wide range of tiles and stone including low absorption ceramic tile, porcelain tile, natural and manufactured stone using thin-set method of installation. 335 Premium Flexible Adhesive exceeds the requirements of AS ISO13007.1&2 classification C2TES1. Excellent for exterior and underwater applications, superior bond to masonry.
101 Rapid Latex Admix is a rapid setting, latex admixture for thin set adhesives, cement grouts and cement mortar beds. Specially formulated for fast set which allows setting and grouting in the same day. For interior and exterior installations of all types of ceramic tile, brick, and stone.
Are you getting ready to start a project? Contact us to discuss your next project, request a FREE sample or arrange a demo. Call or visit au.laticrete.com.