Weinor Full Cassette Awnings from Undercover Blinds
Weinor Full Cassette Awnings
The Weinor full cassette folding arm awnings are in a class of their own. Designed for easy use, from manual operation to one-touch Somfy RTS (remote controlled) motorisation, Weinor has you covered. With over 150 fabric colours, styles, and over 50 frame colours to chose from, there is a Full Cassette waiting for you.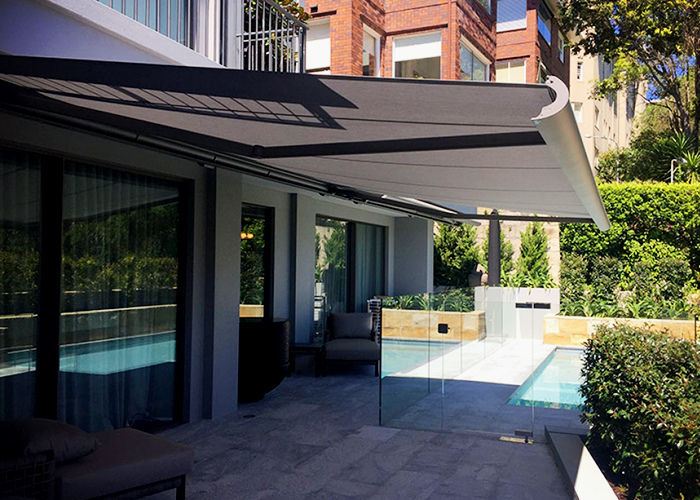 Opal Design II - Cassette awning that stands out for its timeless, classic design hand in hand with groundbreaking Weinor technology.
Cassette Size: 16cm
Maximum Width: 12m
Maximum Projection: 4m
A timeless cassette awning, the Opal Design II, with its classic design and ground-breaking Weinor technology. Made to shade large areas, a perfect Folding Arm that will suit all areas. It offers a stunning design profile and optional LED lighting additions. Available with a valance and can intergrade multi sections to shade very large areas.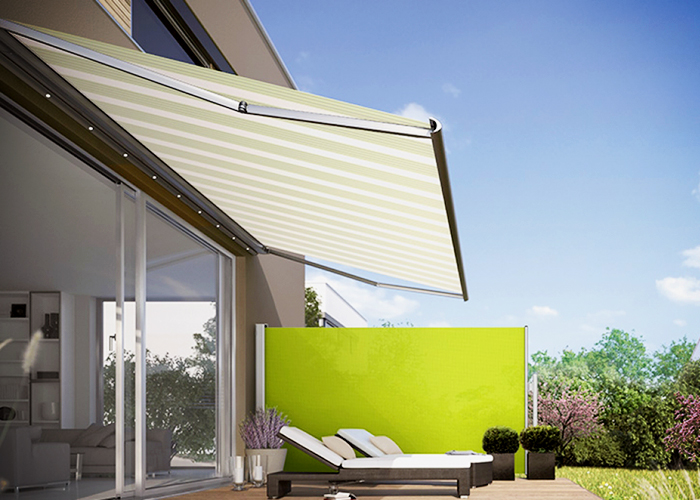 Cassita II/LED - A slim, purist design cassette awning - the perfect complement to modern home interior trends.
Cassette Size: 12cm
Maximum Width: 5.5m
Maximum Projection: 3m
Weinors compact cassette awning is the Cassita II for use with small to medium-sized patios. Offering protection from both wind and rain, the Cassette is an ideal option. With Aluminium end caps and adjustable pitch to any angle, style meets practicality.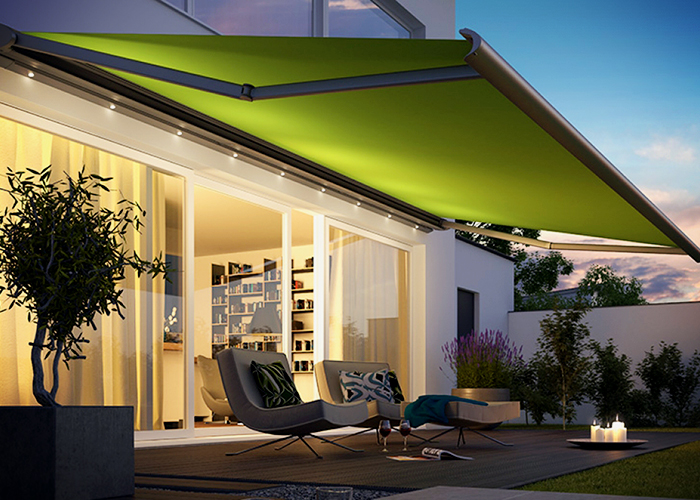 I/K/N 200 - This proven classic cassette awning can be used virtually anywhere.
Available in 3 types: I2000 Open Cassette, K2000 Closed Cassette, and the N2000 for Niche Cassettes.
Awning Profile Dimensions (w x h): 200mm x 211mm; I/K2000 210mm x 180mm; N2000 + recess space req. 210mm x 197mm
Maximum Width: 7m - N2000 (1 x Sect.); 12m - I/K2000 (2 x Sect.)
Maximum Projection: 4m N2000; 4m I/K2000
With its niche fitting capabilities comes the highly functional N2000. With its unique flat front rail the awning disappears almost completely into the facade. The N2000 offers simple, minimalist style with crisp flush face mount. Truly an architects dream come true.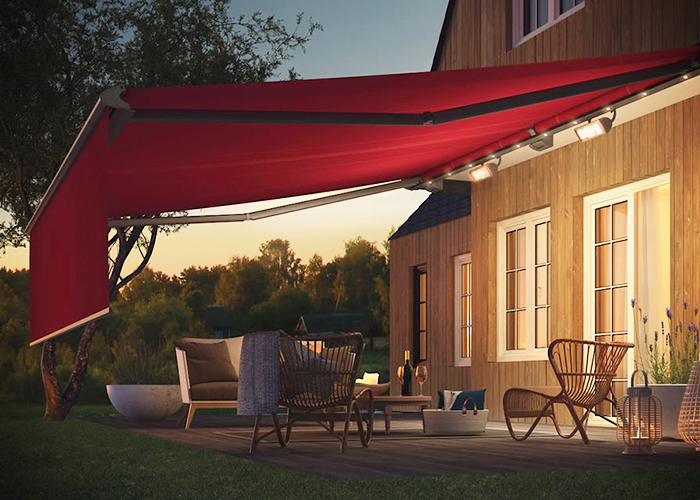 Semina Life/LED - It's the all-rounder among cassette-awnings and impresses due to its modern, fresh design.
With integrated LED lighting and Valance as an additional add on, this folding arm awning has you covered.
Awning Profile Dimensions (w x h): 307mm x 194mm; 367mm x 194mm Valance Plus
Maximum Width: 6.5m; Normal + 6m Valance Plus
Maximum Projection: 4m; Normal + 3.5m Valance Plus
Features include Weinor's renowned Longlife Arm, highly functional cassette with muffled feed rollers that ensure maximum protection from the elements. Options include integrated LED lighting to extend outdoor living hours. This is Weinor's most stylish and cost effective.
On display at Undercover Blinds in Carrum Downs. For more information regarding Weinor Full Cassette Awnings from Undercover Blinds, visit www.undercoverblinds.com.au.