Pressure Resistant Hot & Cold Pipes - Blue Pipe by Aquatherm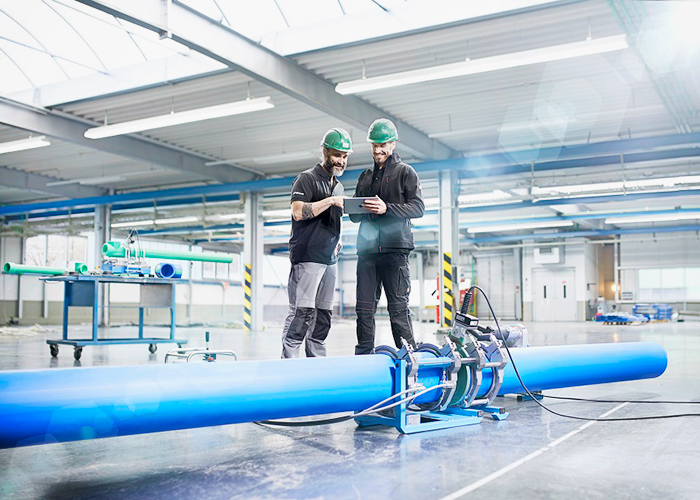 Aquatherm Blue Pipe System to Feature Increased Pressure Resistance
fusiolen® PP-RCT will be standard for SDRs 9, 11, and 17.6 beginning April 1, 2020
Attendorn, 03/10/2020: Piping products with increased pressure resistance are increasingly in demand in the heating and cooling market. aquatherm is pleased to meet this demand by announcing that aquatherm blue pipe in SDR 11 and SDR 17.6 will be converted to the material fusiolen® PP-RCT beginning April 1, 2020, and will be renamed aquatherm blue pipe MF RP. The change in material is accompanied by a new appearance: All aquatherm blue pipe products will be single-coloured blue without green stripes in the future.
The fusiolen® PP-RCT material is characterized by increased pressure resistance at higher temperatures. With this change, aquatherm blue pipe will be an even better fit for applications such as high-pressure risers, high-temperature heating and district heating, and industrial process systems.
The fusiolen® PP-RCT material will continue to weigh significantly less than steel, copper, and stainless-steel pipe, thereby simplifying handling during transport, in fabrication shops and on the construction site.
fusiolen® PP-RCT is classified as a polypropylene random copolymer with increased pressure resistance in accordance with ISO 15874. It meets the most stringent international and national standards for polypropylene pressure piping. With the same outside diameter and same wall thickness, pipes made of fusiolen® PP-RCT can withstand higher pressures than PP-R pipes, especially at higher temperatures. The connection technology remains the same as it is for PP-R: aquatherm blue pipe MF RP can be heat-fused to all aquatherm green pipe fittings using the same fusion tools as PP-R pipe.
The industry leader in polypropylene piping systems, aquatherm developed fusiolen® PP-RCT in 2012 as an option for green pipe systems requiring increased pressure resistance at higher temperatures. At that time, the new aquatherm green pipe SDR 9 MF RP pipe series was introduced. In 2016, aquatherm blue pipe SDR 9 MF RP was launched in North America based on this material and technology. This is now being expanded to include SDR 11 and SDR 17.6 globally.
The changeover to aquatherm blue pipe MF RP in SDR 11 and SDR 17.6 will take place on April 1, 2020. Depending on the country and retailer it may be several months before the PP-RCT products completely replace PP-R products.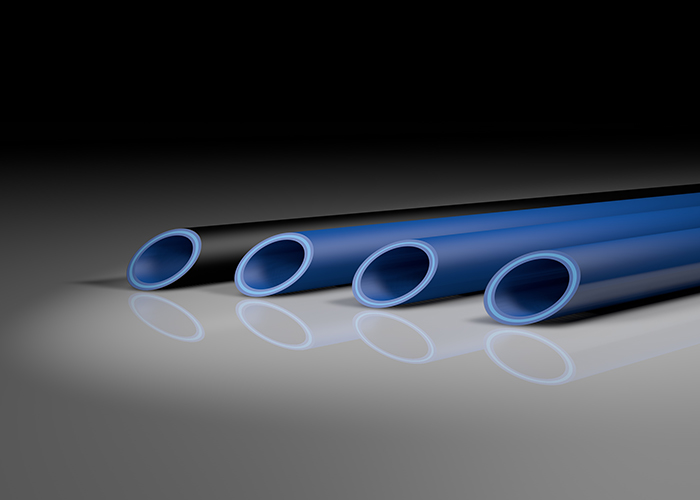 About aquatherm
aquatherm is the leading manufacturer of polypropylene pipe systems for plant engineering and building services. The numerous product lines provide superior solutions in potable water applications, heating systems, fire sprinkler systems, air-conditioning and refrigeration technology, as well as in surface heating and cooling systems.
aquatherm products are to be found in various buildings and ships all over the world. These include among others the Elb Philharmonics in Hamburg, the Crane Houses in Cologne, various Olympic sites, numerous international top hotels and resorts, as well as AIDA cruise ships.
The company employs approximately 600 people in Germany, Italy, UK, USA, and Canada. aquatherm manufactures exclusively at two German sites in Attendorn (headquarters) and in Radeberg. The family company is managed in the second generation by the brothers Christof, Dirk, and Maik Rosenberg.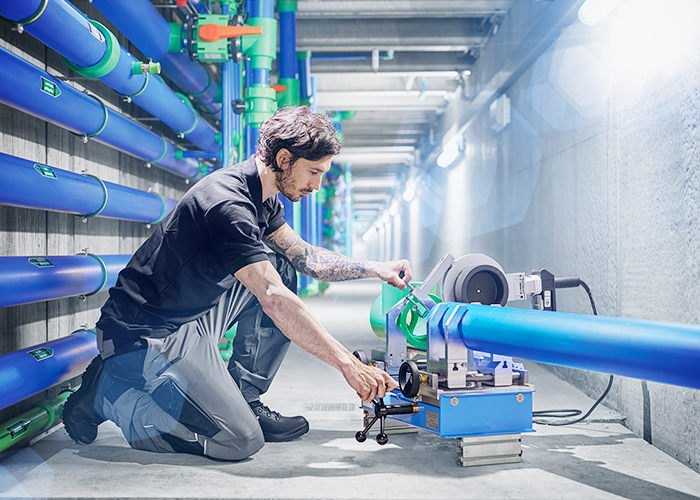 About fusiolen®
In 1979, aquatherm has developed its own, innovative polypropylene material fusiolen®. fusiolen® is respected worldwide for its consistency, chemical purity, and low environmental impact. Continuous research and development have led to enhanced properties as well as to new materials like fusiolen® PP-R FS and fusiolen® PP-RCT.