Architectural Cladding for Billion Dollar Sydney Building by DECO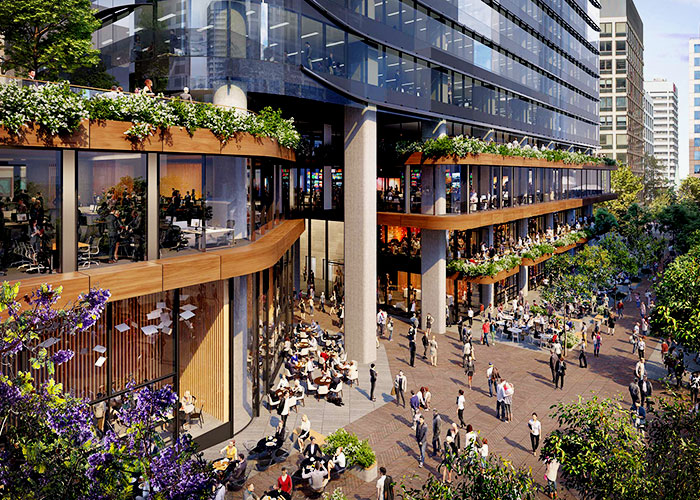 DecoPanel Façade Features on North Sydney's Billion Dollar Building
DECO Australia's leading architectural flat sheet cladding, DecoPanel, has been specified on North Sydney's newest billion dollar landmark. Designed by one of Australia's leading architecture firms, Bates Smart Architects, the 37-storey tower boasts a world-class design that is set to become North Sydney's chicest business, lifestyle and social hub and home to high-profile corporations such as Nine Entertainment, Microsoft, and SAP.
DecoPanel will form the building's lower timber-look façade, finished in a custom DecoWood® timber grain powder coat created exclusively for the project. The solid aluminium flat sheets will wrap the entire lower half of the building, face-fixed with colour matched caps bringing the natural element of timber into the city's urban landscape.
It's an honour to have DecoPanel specified on such an amazing world-class building said DECO Australia's Director, Ross Doonan.
"Our products and their quality truly speak for themselves. Having them selected for such a high-profile project is really a tribute to the hours of design, innovation and quality control we implement across all our products, right here in Australia. Seeing them used in such an inspirational way is really a tribute to the architects and their design vision."
As well as providing the timber aesthetic, DecoPanel also provided the durability to withstand direct sunlight, ocean spray, and exhaust fumes from city traffic, as well meeting these key building standards as a non-combustible, fire-safe product tested and certified by the CSIRO. DecoPanel also met the building sustainability requirements to reach its Premium Grade, 5 Star NABERS, and 5 Star Green Ratings.
1 Denison Street is a Winten Property Group development and is due for completion in 2020. For more information about DecoPanel and DECO Australia's range of solid aluminium timber-look building products visit www.deco.net.au.