Decorative DIY Pool Paints from Hitchins Technologies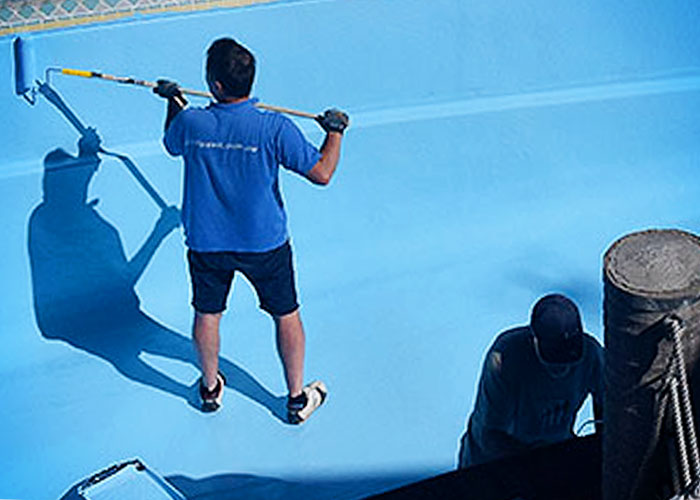 Hitchins Technologies are the masterminds behind Epotec, an epoxy paint ideal for concrete, pebblecrete, and fibreglass pools. This exceptional pool coating creates a protective layer that reinforces your pool and prevents degrading moisture penetration, and worse, concrete cancer. This thick pool coating also assists in keeping surface and ground water at bay, keeping your pool cleaner.
Advantages of Epotec epoxy pool paint from Hitchins Technologies include:
Up to 15 standard colours available or allow Hitchins Technologies to colour match your existing pool colour.
Seamless, long lasting, and easy to clean finish.
An economical choice backed by optional warranty.
DIY application.
Hitchins Technologies' pool coatings are perfect for both existing and new pool installations. For more information, visit poolpaint.com.au.