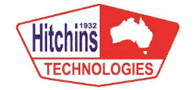 Company Profile
Hitchins Technologies Pty Ltd was founded in 2005 specifically to focus on swimming pool resurfacing. The owner Chris Hitchins has had more than 30 years' experience in Australia, New Zealand, SE Asia and USA in the protective coatings arena. His experience covers commercial, historical and residential buildings, not to mention swimming pools too.

Recognising there is a growing number of aging pools in Australia in need of upgrading was the impetus to form this business.

Since its inception Hitchins Technologies has supplied Epotec hi build epoxy pool coating to all States and Territories in Australia.

Some of the recent projects include, BoysTown, Sydney, Camden Memorial Pool Sydney, Picton Olympic Pool, Sydney, Whitlam Aquatic Centre, Sydney and Acacia Ridge Aquatic Centre Brisbane, Beerwah Pool Brisbane, Japanese Gardens Pond Brisbane, Sheraton Hotel Mirage, Gold Coast, Currumbin Primary School, Gold Coast, whilst in Melbourne, University of Melbourne.

Residential pool projects cover all the main cities like Sydney, Melbourne, Brisbane, Canberra, Adelaide, Perth, Hobart and Darwin, not to mention regional centres such as Gold Coast, Tamworth, Dubbo, Alice Springs, Rockhampton, Mackay, Gladstone, Cairns, Townsville, Albury, Wagga Wagga, Shepparton, Bendigo, Ballarat, and Whyalla. Out west we have projects all over including Broom and the Northwest.

In addition, Hitchins Technologies has worked with contractors in major cities and towns plus many rural areas to establish suitable contractors to instal the coatings for you. Be they for residential or commercial pools. This list is continuing to expand and let us know if you need a contractor for your pool project.

Of course, many pool owners like to do the work themselves and we provide comprehensive support and easy to follow advice. Just call us or see out web site for lots of useful information. The results are equally good as to contractors and often better due to greater pride being taken. However, in some rural and remote Australia this is often the only way to get the job done, DIY. Our web sites offer a vast amount of practical information to assist one and all to carry out the project and gain a great result.

Of course, the world moves on and so it goes with pool coating technology. We are now introducing PaintNForget, Fluoropolymer pool coating. This has proven to be a quantum leap in pool coating technology and will become the defacto standard going forward. If you are seeking a pool coating that is: very hard, smooth and easy to clean. Is available in any colour and is for all intense and purposes, fade proof, and is long lasting, then PaintNForget is for you. Engineered in Australia for the very tough environmental and UV conditions here, it has got to be the best choice for you. PaintNForget is an upgraded version of the non-stick Teflon type surfaces on cookware, that we all enjoy.

Already external panels on buildings which are fully exposed to the tough atmosphere in Australia are past 20 years in resisting the UV attack. They are in bright colours and look just like they did when erected. In fact, on steel structures in aggressive marine environments, the time frame to 1st maintenance coating is past 30 years. So, are you wanting this type of performance in your pool? If so PaintNForget is the best answer.

You can see more about this amazing product on our website.

And if you prefer the more traditional epoxy coatings, we still have these too. So, we can cover all your coating needs.

Hitchins Technologies and Epoxy or PaintNForget can come to your pool no matter where in Australia it is and no matter if Fibreglass, Concrete, Marblesheen or Pebblecrete. Upgrade your aged pool (or spa) with either of our fine, proven coatings.

If your pool has issues call us. And we offer realistic technical support and answers.

We look forward to hearing from you and working with you to satisfy all your pool coating needs and doing so in a professional and sensible manner.
Hitchins Technologies Pty Ltd
1300 887 920
PO Box 3186, Bonnells Bay, NSW, 2264
* If you would like to update the text on your profile page, please contact Spec-Net.