Energy Efficient Standard DHWC Pump Sets from Maxijet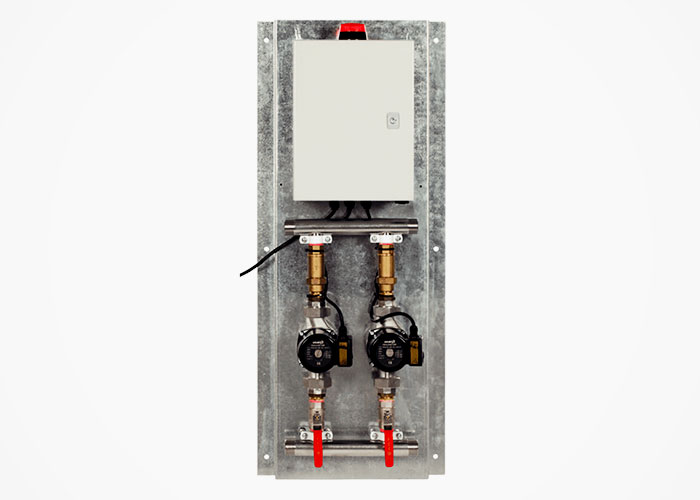 Gaining popularity in the water heating industry is Maxijet's energy-efficient Standard DHWC Pump Set. It is an exceptionally efficient heat source that ensures a safe and reliable supply of hot water by simply setting the time of pump operation. This model consists of the finest components and operating system, accounting for an unequivocal performance that is not easily matched by its competitors.
Maxijet energy-efficient Standard DHWC Pump Sets operate through a polycarbonate weatherproof controller that you can set to PUMP 1, Auto, or PUMP 2. When set to Auto, the pump sets will automatically alternate their operation status every six hours. They also contain both a stainless-steel circulator pump and manifold mounted on a galvanised base plate. For easy maintenance, they are pre-plumbed with all associated valves and fittings, including dual check valves plus ball valves.
Maxijet developed these DHWC Pump sets with three speeds and manual temperature adjustment to suit a wider range of applications. They manual bleed on start-up, operate quietly, and are ideal for both residential or commercial properties. For more information, visit www.maxijet.com.au today.