SBS Small Business Secrets Featuring Paarhammer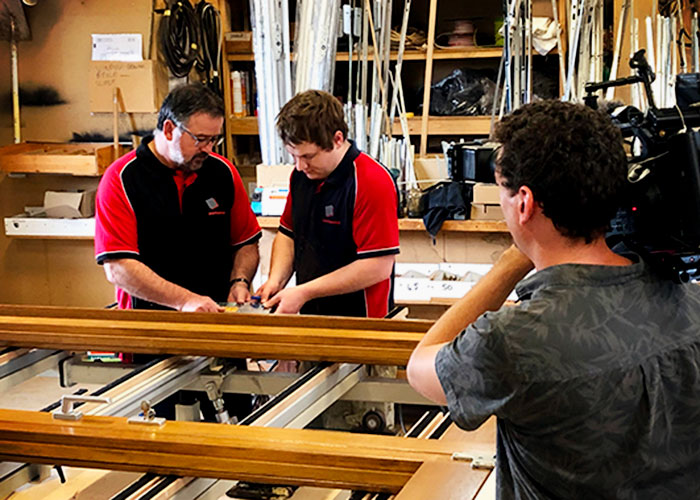 SBS TV filmed a segment for Small Business Secrets at Paarhammer Windows in February. This story was broadcast on 7 June 2020 and is available for streaming on SBS On Demand, on the Small Business Secrets page.
The experienced and professional SBS crew interviewed Tony and Edith Paarhammer and spent time with individual staff taking footage of machinery in action and craftsmanship at work, making high performance windows and doors.
After filming at the Paarhammer factory and showroom they also visited a nearby client who generously agreed to have his house filmed to complete the story. Watch this episode on SBS On Demand - Small Business Secrets Episode 7-2020.