Tumbled Bluestone Natural Stone Pavers from Simons Seconds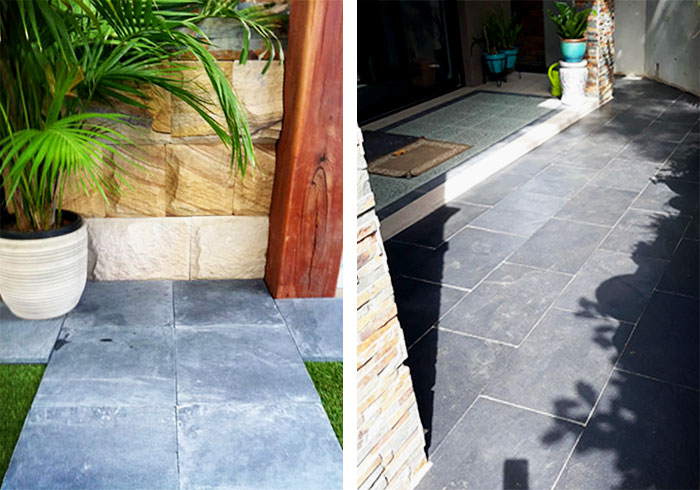 Great for budget-friendly outdoor landscaping, Simons Seconds proudly presents their high-quality, factory seconds Tumbled Bluestone Natural Stone. These stones are sold at 40-70% lower than their original retail price.
Tumbled Bluestone Natural Stone Pavers are based on a blue-grey sandstone that is popular with landscapers, designers, and homeowners alike because of their timeless appeal. They are composed of mineral calcite, and often with fossils of shellfish living in shallow seas. One of the most striking features of these pavers is their colour variation. These stones appear in jet black when wet and dark grey when dry. This contemporary look is perfect for gardens, stairs, or pier caps.
Simons Seconds can supply cut-to-size natural stone pavers to ensure exact fitting. For more information, visit www.simonsseconds.com.au today.