Custom Construction Joints for Optus Stadium from Unison Joints
Optus Stadium Perth WA
Builder: Multiplex Pty Ltd
Architect: Cox Architecture & Hassell Pty Ltd, Perth
Installer: MACS Australia, Perth
Project: 862 million Football Stadium
Expansion Joints:
DzHD Slimline Heavy Duty Floor
FxCH Heavy Duty Floor & Wall System
Py100I Fire Rated Expansion System
AqP Movement Joint Waterseal
The above Unison Joint products were developed and manufactured in Brisbane specifically for the Optus Stadium, Perth, in conjunction with Multiplex. Unison Joints' Technical Installer was on site to assist Multiplex with the installation.
Unison expansion joints are developed for thermal and seismic movement. Suitable for use in concourse areas e.g. Stadiums, airport terminals, convention centres. Bespoke construction/movement joints designed by Unison's team of engineers in Brisbane, Australia.
Unison expansion joints 100% Australian owned and manufactured in Brisbane, Australia. Unison have certified construction joint installers Brisbane, Sydney, Melbourne, Perth, Adelaide, Hobart, New Zealand, and UAE. Providing guaranteed extended warranty. Bernie Scott, Director of Unison has 28 years developing, manufacturing, and installing temporary movement joints in Australia, New Zealand, and UAE.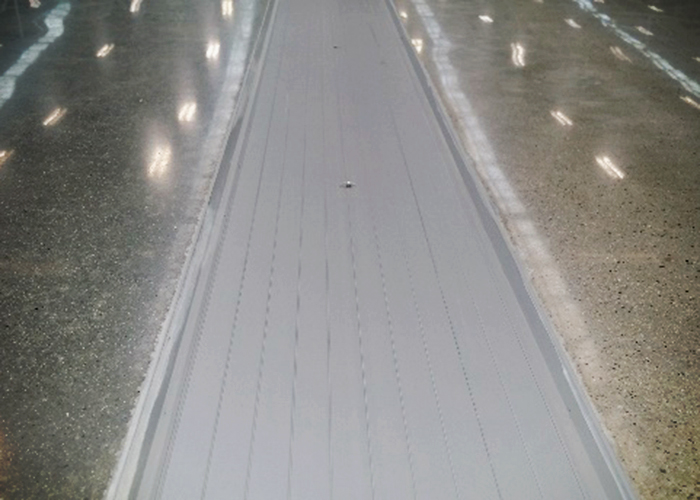 Please be advised that Unison Joints is unaffected by COVID-19 as our manufacturing products are not sourced from China.