Hygienic Education Flooring from Forbo Flooring Systems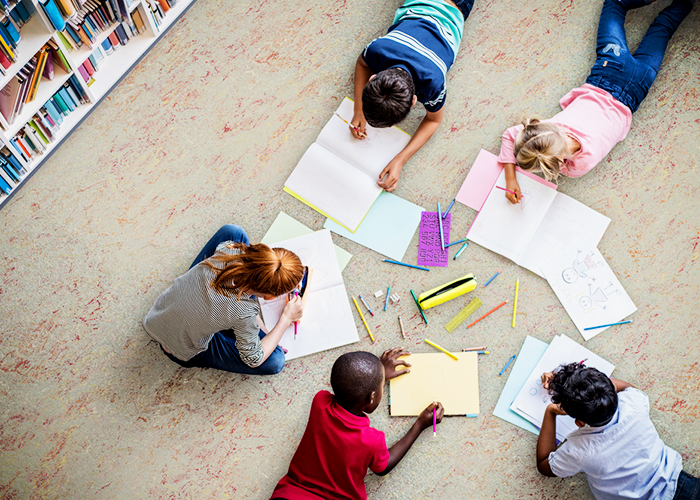 Educational establishments, from nurseries to universities, demand attractive, durable, safe, low-maintenance, and sustainable flooring solutions. Forbo Flooring Systems meets all these needs and more, also providing a hygienic flooring solution for all educational environments.
Forbo has a well-established history when it comes to designing and producing modern floor coverings that are functional, long-lasting, and sustainable. The company's legacy goes back over 150 years and since the 1860s, they've grown to be at the forefront of the sustainable floor covering industry. With this in mind, Forbo offers an extensive range of low-carbon impact-resistant linoleum, top-tier vinyl flooring (available in sheets, planks, and tiles), as well as carpet tiles, entrance matting, needle felt, and Flotex flocked flooring.
Every project is supported by Forbo from front door to back of house, delivering a total flooring solution. These products are visually impactful yet easy to install, use, and repair. They require low maintenance and are designed to last. To learn more about Forbo Flooring Systems hygienic education flooring for your next project, visit www.forbo.com today.