Pump Truck Commercial Flooring System New from LATICRETE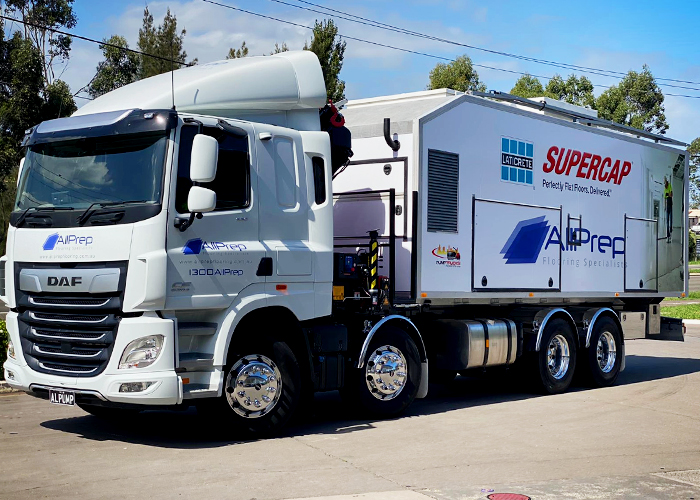 The Ultimate Pump-Truck System
AllPrep Flooring Specialists & LATICRETE® SUPERCAP®
The LATICRETE® SUPERCAP® System is a global pump-truck method that hasn't existed in Australia - until now. We are excited that AllPrep Flooring Specialists Pty Ltd is the first to go to the Australian market using the LATICRETE SUPERCAP "Pump Truck System."
Did you know?
Invented 15 years ago, LATICRETE SUPERCAP pump trucks can pour enough self-leveling underlayment to cover up to 4500sqm of floor per day. That's 12 basketball courts!
Patented LATICRETE mixer trucks blend the self-leveling underlayment (SLU) onsite and then pump it out at a rapid rate - faster than anything else on the market.
After the mixture is laid, it sets for a perfectly flat and smooth finish within 4 hours. Workers can be on the floor the next day without issues.
The SUPERCAP system is so versatile it can be used for all kinds of projects, including high-rise buildings, retail stores, hospitals, and more.
LATICRETE SUPERCAP System will pump up self-levelling materials up to 70 floors from street level to deliver a perfectly flat floor faster, safer, and greener.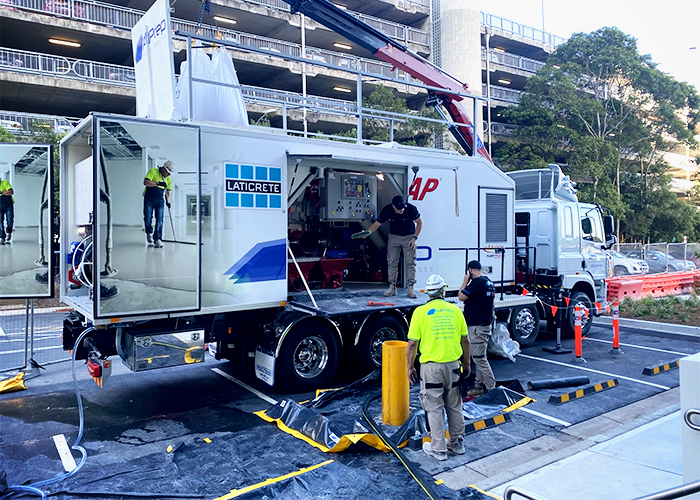 Awarded One Sydney Harbour Project
AllPrep Flooring has been awarded the One Sydney Harbour contract, including the use of the LATICRETE SUPERCAP system. This work will be completed for top-tier construction company, Lendlease. Located in Barangaroo, Sydney, the 70-floor building will be a luxurious residential complex on completion.
AllPrep Flooring will use the SUPERCAP system to level all floors of the building. By employing this new-to-Australia technology, Lendlease will save many hours on labour, progress quickly to the next stage of this large project, and will be among the first companies in the country to use this incredible flooring system.
For more information about this project click here. Consider using the LATICRETE SUPERCAP Pump-Truck on your next project? Contact AllPrep Flooring Specialists Pty Ltd via www.allprepflooring.com.au.