Gondola Shelving in White - Versa New from SI Retail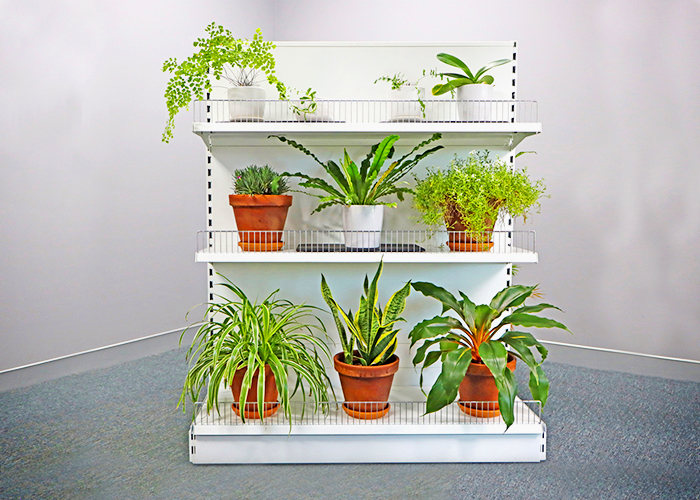 SI Retail are the masterminds behind the popular Versa gondola shelf and are proud to announce it is now available in white. This smart retail display solution is renowned for its seamless integration with the entire Versa shelving range and its ability to effectively showcase products. The addition of the white Versa gondola shelf to the already highly versatile range enables its use in light coloured or clean, hygiene-oriented retail environments, such as homewares or gift stores, food outlets, pharmacies, and more.
Other features and benefits you can take advantage of when you specify a Versa gondola shelving system from SI Retail;
New additional base foot size - Standard 160mm height-to-base shelf for the inclusion of a kick plate, or new 260mm height-to-base shelf for a larger opening at the front and under-shelf drawers - great for easy cleaning and extra storage.
Your choice of backing panel - From volcano pegboard, grid mesh, flat metal, or slatwall (by request).
Wide variety of sizes - From upright posts of 1200 to 2400mm high, 914 to 1200mm in width, and 200 to 470mm deep shelves (depending on colour).
Integration with signage - SI Retail understands the importance of signage and as part of the Versa gondola shelving range, point-of-sale signage holders are readily available in either acrylic or metal.
Volcano pegboard gondola end caps - Complete and maximise your product display capabilities by adding an end cap to your Versa gondola shelving system. They are available in four sizes to suit your ideal configuration.
For more information regarding or to purchase SI Retail's smart retail shelving range, Versa, and to view the complete range of accessories, visit www.siretail.com today.