Electric Barbeque with Kitchen Cabinet from Thermofilm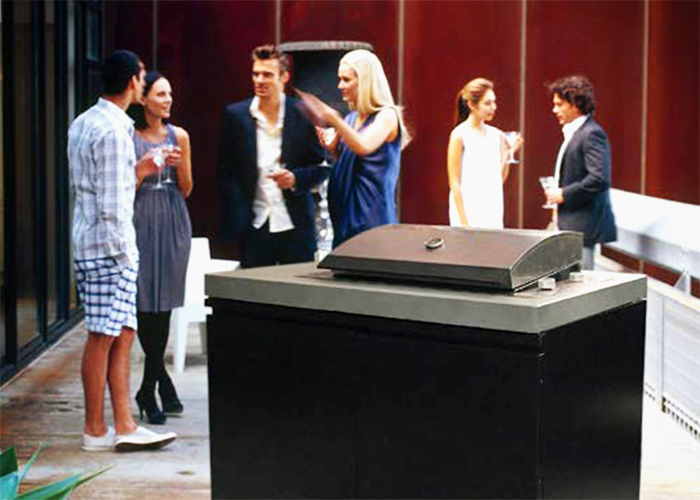 Boasting state-of-the-art, patented cooking technology, Thermofilm's CROSSRAY® Electric Barbecue with Kitchen Cabinet delivers a sizzling barbeque experience unlike any other. This modern barbeque features dual-zone cooking, LED indicators, and an impressive 300°C maximum temperature with a 120-minute timer. The barbeque is flush mounted in a 60mm composite benchtop and set atop a powder-coated, fully enclosed 2-door black cabinet with double skin doors and shelves. Overall, the model TCE15KIT allows for an excellent and convenient cooking experience with added storage.
CROSSRAY® Electric Barbecue's with Kitchen Cabinet can be easily installed DIY-style with simple plug-in operation. The barbeques stainless steel construction with double skin hood guarantees long-lasting performance while providing high-powered cooking. A bottom-mounted collection tray and 4 x 70mm castor wheels are included for a seamless barbecue experience. Take home your very own Thermofilm electric barbeque with kitchen cabinet by heading over to www.thermofilm.com.au today.