The installation of Vergola Systems has given these homes immeasurable style and sophistication as well as extending living space!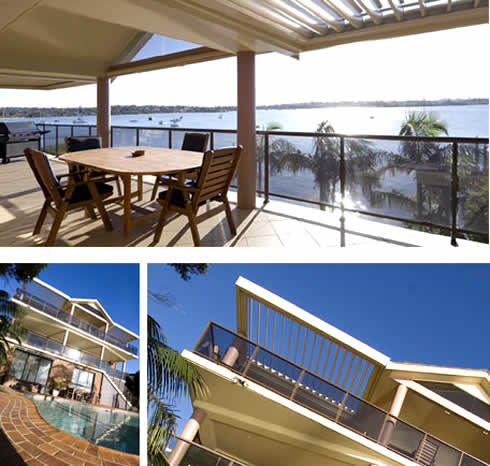 Taren Point
This second floor addition facing west presents a balcony covered with a combination of a gabled section of fixed roofing and two Vergola Systems.
The addition as well as adding substantial value to the property made a marked difference to the energy efficiency of the home by protecting the exposed Westerly aspect and created a wonderful environment for year round outdoor living.
Rodd Point
This property enjoys a south easterly waterfront exposure.
No suitable alternatives were found which could match the curve design of the level one balcony, withstand severe windloads, provide protection from direct sun and retain high levels of natural light.
The installation of the Vergola System has provided the trim and finishing detail to the home as well as providing a protected indoor/outdoor environment.