Gearing up for Europe and USA demand with Waterco commercial water filters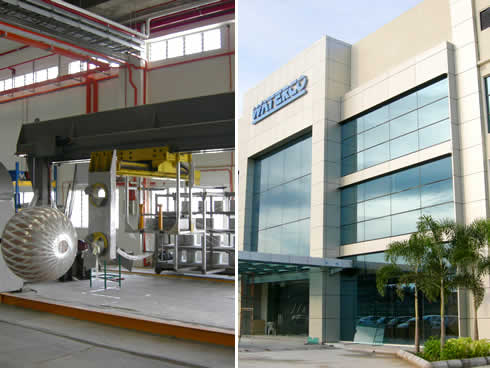 Waterco is expending its production capacity is being increased to meet the growing demands in Europe and the USA. Recently, Waterco has established a Research & Development (R&D) company in Malaysia to fulfil its key company objectives of providing quality products that meet the stringent standards set by the global market. Waterco's Research and Development team has worked tirelessly to ensure that Waterco products are compatible with international standards, ensuring their acceptance into global markets.
To meet escalating demands from Europe and the USA, Waterco has built two new manufacturing plants in Malaysia and China. The Malaysian manufacturing plant measures 18,000 square metres and the Chinese manufacturing plant measures 12,000 square meters. Both facilities have been built with the provision for future expansion in warehousing and manufacturing equipment.
The China plant will essentially manufacture products of high labour content. These production lines are transferred from Malaysia as part of our overall capacity planning, which has successfully averted a production bottleneck in Malaysia, which we might otherwise experience in the near future.
Malaysia's increased warehousing capability has eased pressure on its present facilities, which otherwise would not have coped with the increased level of business from USA and Europe. The new manufacturing has an increased capacity for commercial filters and a new production line for a recently developed commercial pump to complement its existing range of large sized commercial filters. Composites like carbon fibre and kevlar will be added to enhance performance of the latest range of products.
Both these facilities will be crucial to the group being able to supply the markets in the USA and Europe. Upon completion the Group would have expended a total of $9 million on developing these new manufacturing facilities which, we believe, will make Waterco one of the most efficient and lowest cost producer in the world of composite pumps and filters.
These new facilities will deliver the group the ability to triple its production output in these specialty lines and place the group in a unique position to increase market share in northern hemisphere markets.
Watch our latest MultiCyclone product video on You Tube: Click Here