Presses, swaging machines and winches by Bridco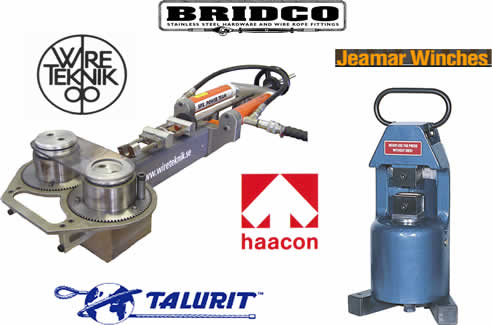 Bridco are a major Australian agency for *TALURIT S.E. manufacturers of hydraulic swage presses, clamps and testing equipment. We also stock *WIRETEKNIK S.E.roll swaging machines and *HAACON winches along with a range of heavy duty winches from JEAMAR. Bridco have their own economy range of hand winches also available.
Download the Bridco catalogue here.