Synteko Natural Oil the Environmentally Friendly Floor Solution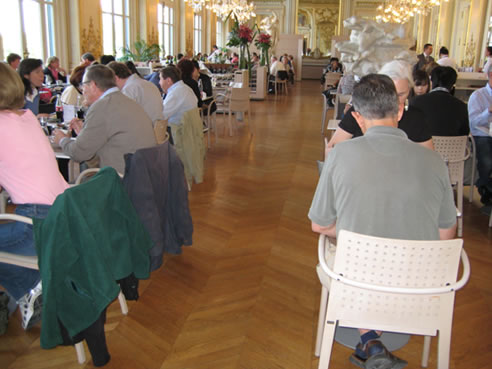 Synteko Natural Oil is an environmentally sustainable floor finish that is completely VOC FREE having a 100% solids content. This unique floor finish barely changes the look of the timber floor yet complements the natural beauty of timber whilst being extremely durable, economical to apply and maintain and very easy to repair. Its Green credentials are further enhanced, as it is a byproduct derived from wood pulp.
Synteko Natural is unique in that it penetrates the surface of the timber floor, curing hard in the grain of the timber. This forms a protective surface that becomes part of the wood floor without leaving any visible film build on the surface. Not only will it emphasize the natural appearance of the wood it will feel like actual timber under ones feet. This is because one is walking on the pure wood surface not an artificial coating. This natural matt finish has extraordinary abrasion resistance and will not be as susceptible to wear and tear as other finishes that need additional surface coatings or hard wax for protection. This makes Natural perfectly suited to commercial areas such as offices, shops museums, airports and shopping centers where a high wear resistance is required with minimal maintenance costs and disruption. It is equable suitable for domestic applications emphasizing the natural warmth of a timber floor in the home.
Distinct advantage's of Natural over other floor oils is that there is no need to apply additional wax coatings over the surface to ensure its longevity. In addition its 100% solid content results in a very high quality floor finish with 100% of the product coating applied to the timber floor remaining in the timber surface. This coupled with its Zero VOC emissions results in a floor finish that is exceptionally durable and extremely environmentally friendly. Other unique features of Synteko Natural is it is easy to spot repair using simple procedure in conjunction with maintenance products and the ability to modify its basic colour by adding a range of pigmented tints to the oil.
Synteko's mission is one of producing uncompromising quality products. Synteko floor coatings have been at the forefront of environmental timber floor finishes for more than 35 years.
Synteko has the floor finish system to meet your needs.