Opening Louvred Roof System with Vergola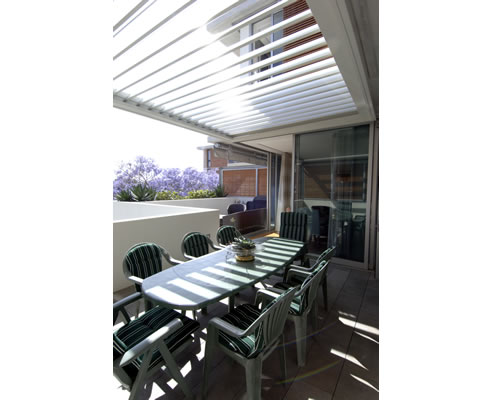 Get ready for spring with Vergola
Despite the cooler temperatures, spring and summer are never far from the minds of outdoor-loving Australians. Barbeques with friends, relaxing by the backyard pool with the family, or weekend brunches out on the patio. Now's the time to prepare the ideal outdoor space, ready to enjoy when the weather warms up.
With a Vergola opening roof system, you can create an outdoor living space that is like adding an extra room to your home. The unique opening louvre design provides unrivalled versatility, helping to create the perfect environment regardless of the weather.
As the weather warms up, but before the heat of summer hits, the opening louvres can be tilted to allow warm spring sun to penetrate. The use of double Colourbond steel and Vergola's unique louvre design provides unparalleled insulation, keeping your outdoor space cooler in summer but warmer in the cooler months.
When the temperatures really heat up, full shade can be achieved under the Vergola, whilst retaining ventilation to keep temperatures down. And when a summer rain shower hits, an automatic rain sensor reacts to the slightest moisture, closing the louvres to keep out the rain.
A Vergola louvre roof system can be used over decks, patios, courtyards, verandas and swimming pools. It is also ideal for many commercial applications including restaurants, cafes, hotels, shops, childcare centres and recreation areas. All Vergolas are custom-made to suit the requirements of the individual home/area.