Freestanding Goods Hoist Upgrade from Southwell Lifts Hoists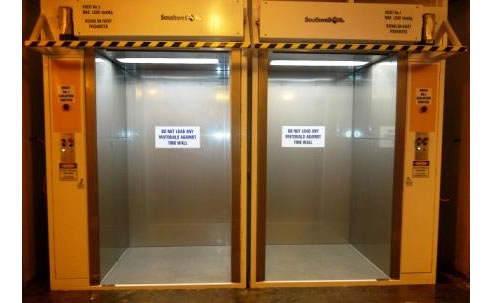 Inghams Enterprises, Cardiff, NSW have upgraded their factory to accommodate the safer vertical transportation of pallets after an existing Goods Hoist failed.
The decision was made to upgrade to the latest fully compliant technology as pictured here
As an existing Goods Hoist supplier to Inghams Enterprises, Tahmoor, NSW, Southwell Lifts Hoists was the logical choice to make.
Southwell Lifts Hoists were able to deliver two (2) freestanding Goods Hoists in sections to facilitate the quick replacement over a short shutdown period.
Inghams were very happy that the project was completed on time and on budget and would have no hesitation to use Southwell Lifts Hoists in the future.