Modern Staircases from S&A Stairs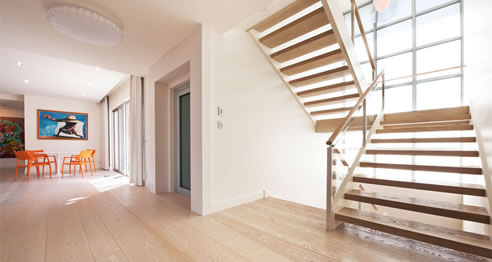 Modern stairs are associated with captivating clean lines, which often utilise any natural light to emphasis their features.

Modern colour schemes generally lean towards naturals or neutrals. The above stair is the embodiment of a beautiful modern stair. Its open stair design allows for streams of light to rest on the surrounding space. The glass balustrades, steel posts and closed strings ensure that light is not blocked or absorbed, simply redistributed with stunning results.


03 9532 0224
Melbourne: 31-41 Woodlands Drive, Braeside, VIC, 3195
Queensland: 13 Enterprise Street, Molendinar, QLD, 4214