Contemporary Sculpture from ARTPark Australia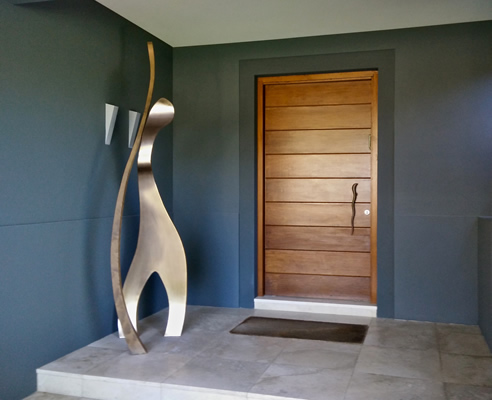 Sculpture makes a clear Statement of style and design...
This timeless bronze sculpture 'Dessert Flower' by artist Trevor Berry really sets the bench mark high when considering contemporary sculpture. An organic movement encourages a weightless feeling captured in rock solid bronze. Permanently set into the tiles this bronze piece will greet all that enter for years to come. Turning any space into something unique, sculpture offers a stylish investment with an engaging aesthetic to help improve your ideal home or office space.
ARTPark Australia can offer the architect/designer or home owner the opportunity to consider a vast range of sculptural works by living Australian artists.
Encompassing internal smaller scale works to large scale works, suitable for commercial or public placement, ARTPark Australia has a form to suit!
In most cases you can then trial particular works in your home /office, with no obligation, to ensure the right choice (conditions apply).