Classic Look Vinyl Cladding from Austech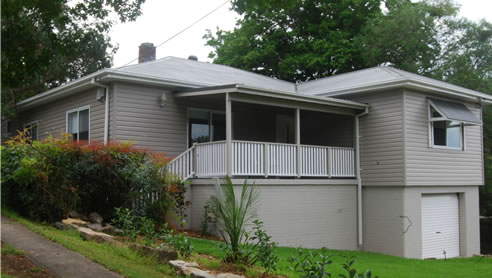 Breathe New Life into your Home!
A residence in Sydney breathes new life into their home with the use of Duratuff Select Vinyl Cladding to their home. The Owners chose Duratuff Select Vinyl Cladding in the Heather colour with 30mm foam for extra insulation in their walls.
Country Style Cladding installed the cladding which has transformed this house into an easy living, low maintenance home.
With Duratuff Select Vinyl Claddings classic look and guaranteed durability, it is Australia's ultimate wall cladding for home building, construction, renovations, extensions and additions, available exclusively through Austech External Building Products.
Duratuff comes with a 50 year warranty and available in 13 modern colours. If your not sure which colour will suit your needs simply fill out an enquiry form and we will send a colour sample of your choice to you.