Watertight Concrete with Radmyx from Radcrete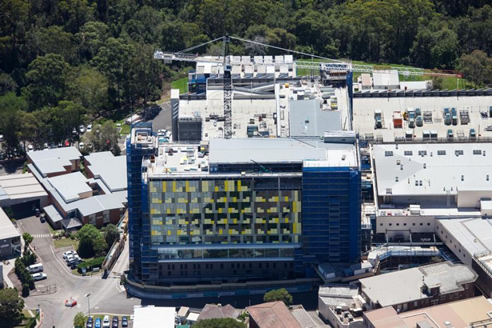 Radmyx waterproofs "The SAN" Hospital redevelopment.
Radcrete's long term Sydney distributor/applicator and technical Sydney Adventist Hospital's recent redevelopment.
The SAN, which is the largest single campus private hospital in New South Wales, has recently completed Stage 1 of its redevelopment which includes:
- An extension to Clinical Services building with provision for up to 10 additional operating theatres & 200 patient beds.
- A new purpose built Cancer Centre
- A new Maternity, Women's Health & Children's Unit
Radmyx has a higher 'active ingredient' content than other similar products, resulting in watertight concrete and a leak-fee project.
It is due to this and the depth of experience of our applicators that Radmyx has an unblemished reputation.