Custom Designed Spa Baths from Tilo Tapware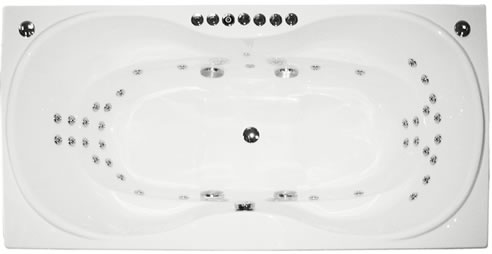 Spa Baths in Melbourne
Tilo Tapware has recently incorporated a range of spa baths to its product selection. Choose from an extensive range of spa types, shapes, sizes and the number of jets to best suit your requirements.
Hydrotherapy spa baths have been shown to provide many health benefits including pain relief, lowered blood pressure, improved mobility, agility and flexibility, wellness and heightened mental awareness.
Each spa can be custom designed to target ailments in accordance with medic recommendations. For instance, a hydrotherapy spa may be built to target critical trigger points from T1 to L5 including neck, shoulder, arms, lower back, thighs and knees.
A variety of add-ons are also available to meet specific needs such as grab rails for ease of entry and exit, side fillers for added speed and convenience to fill your bath, waterfall spout for visual appeal as well as pillows for comfort. These beautiful, durable and high quality spas will add a touch of luxury and comfort to any home as well as provide many health benefits.