Engineered Polymer & Acrylic Panels from ISPS Innovations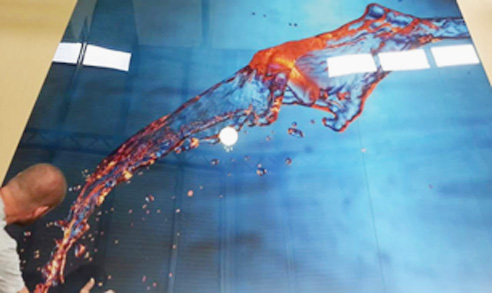 Engineered Polymer & Acrylic Wall Panels Custom Printed, Coloured or EFX
Luxury high gloss or satin finish polymer wall panels & splashbacks in printed, coloured or EFX are available in IPA Acrylic™ & Bonethane® Premium. Supreme product's for both commercial & residential applications. ISPS aim to accommodate all project types & design specifications.
Our colour face technology, design & skill present Architects, Interior Designers and DIY Devotees the confidence of choice, product stability and colour proficiency. Quality tested since 1998. ISPS's Colour-face Technology on our total range leads in innovation. ISPS provide a national colour service.


Left: Our left over polymer waste created this nifty note book stand. Right: ISPS granulated polymer EFX - create any colour combination.
ISPS care about the environment, our polymer waste is recycled into a water based system producing Bonethane10 renewable building products. Check out this note book stand we created from our left over polymer waste.