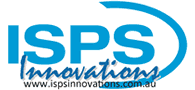 Company Profile
ISPS Innovations create innovative interiors and exteriors. Each creative range is designed through the focus of projects we are challenged with bringing either tradition or convention to the final fix. With a custom diverse product range for the building industry & focused on the DIY market. ISPS is the one stop domain to custom manufacturing and offer any colour on our total range that is DIY friendly with an easy installation system.

ISPS Innovations Supply our total range in any colour and colour combination.
• Bonethane Polymer Splashbacks & Wall Panels
• IPA Acrylic Splashback & Wall Panels
• Digital Printed Splashbacks
• Etched Glass/ Glass Splashbacks
• CulourTek creations/ Benchtops, Doors, Partitions
• CulourTek Resurfacing/ Kitchen, Benchtops, Doors
• BrikTan Brick and Stone rejuvenation.

Have a creative day with ISPS Innovations, your innovative specialist.

ISPS Innovations Pty Ltd
08 8381 8880
9 Scarborough Way, Lonsdale, SA, 5160
Spec-Net Shop for ISPS Innovations P/L
* If you would like to update the text on your profile page, please contact Spec-Net.