CulourTek Durable Surfaces in any Colour & Finish by ISPS Innovations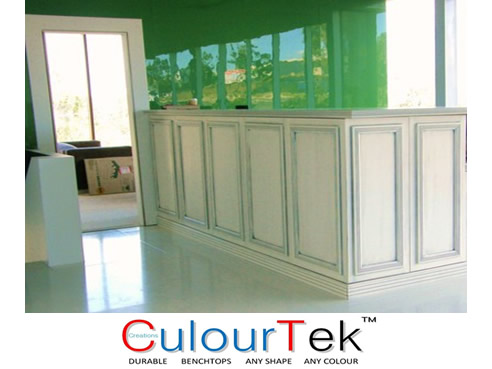 Critical Colour Matching & Durable Surfaces Any Colour & Finish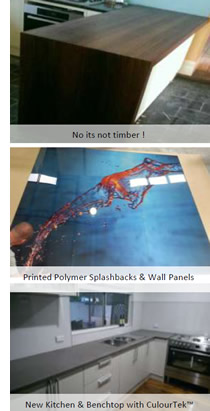 CulourTek Creations™
New & Resurfacing for Joinery.
ISPS are critical colour - technician specialists.
Kitchen
Benchtop
Doors
Joinery

We cover the following styles.
Timber look finish
Stone look finish
Marble look finish
Concrete look finish
Opal look finish
Available in Satin, Gloss, High Gloss and Textured Finish in any colour combination.
We are colour manipulation specialists
ISPS Innovations focus on the application & finish of:
Kitchen & Bathroom Colourback Polymer Splashbacks. Many Categories that are DIY friendly MSDS
Custom kitchens & joinery - CulourTek Creations™
CulourTek bench-tops (no joins), any colour & ISPS EFX (read above).
Other Finishes: Veneer, French Provincial, Polyurethane & Timber (exceptional warranties)
PolySplash / Colour Face Wall Panels & Surfaces™ any colour & efx
Interior displays, interior art displays & signage, white boards, rear projector screens.
Brick rejuvenation
Custom Cafe & School table tops with CulourTek™ application (anti scratch with re-colour process for refits)
ISPS repair, restore or create let us resurface your existing interior.