Solar Powered Cantilever Gate from Magnetic Automation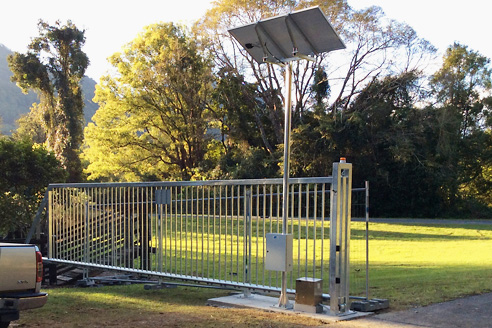 Cost effective solution for rural location
Magnetic's versatile solar-powered MCG cantilever gate was installed at a dam site with challenging ground levels. A suitable power source was not available near the dam and therefore solar power provided a cost-saving and efficient solution for the local council.

Prior to the installation, the council had to pay a farmer to lock up a manual gate each day, now the automatic gate is programmed on a timer to close after a certain time.

Magnetic's cantilever gate design was customised to suit the uneven ground. Magnetic's reliable MSL 20MC motor was used to complete the project.

For more information regarding our MCG cantilever gate or any other Magnetic Automation products, please contact our head office on 1300 364 864.