Vandal-Resistant Security Gate from Magnetic Automation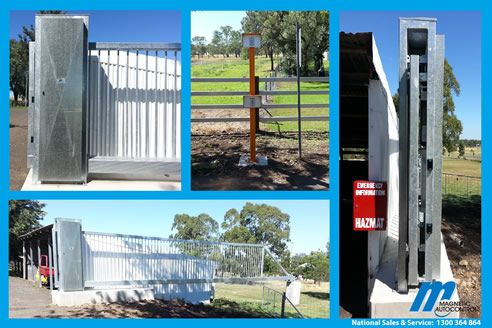 Protecting Farmland and Produce
A reliable and vandal-resistant gate was installed by Magnetic on a chicken farm to secure the site and prevent unauthorised access.
The 8-metre STG cantilever gate is constructed of high strength materials and is integrated with a dual height MKA control pillar with digital access keypad for workers to access the site after hours. During business hours, the gate operates on an automatic timer which opens the gate in the morning and at night.
For more information regarding our STG or any other Magnetic Automation products, please contact our head office on 1300 364 864 or email.