Coloured Glass for Polished Concrete from Schneppa Glass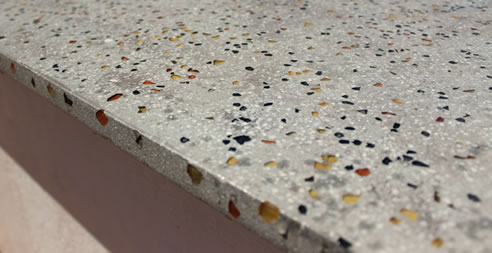 5-10mm coloured glass
5-10mm coloured glass is the size grading of choice by the majority of experienced concreters. It has been designed to be used as a seeded aggregate in a range of concrete based applications.
Clear glass is carefully tumbled to remove any sharp edges, then colour coated on all sides with a polyurethane coating highly resistant to U.V. light, abrasion and weather.
Perfect for use in polished concrete floors, polished concrete bench tops and exposed aggregate concrete.
Available in 2.5kg & 10kg bags or 1 tonne bulk bags. There is no minimum order requirement on our 5-10mm glass.