Childcare and School Signs from Architectural Signs Sydney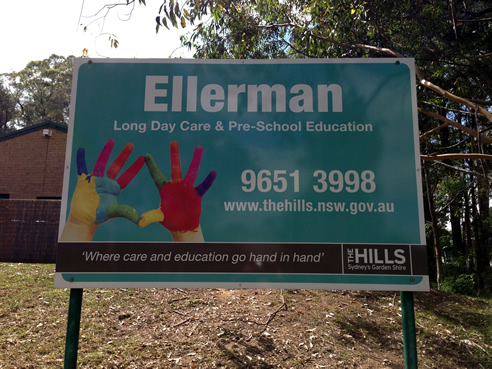 What are the most important deciding factors when parents are choosing a childcare centre;
Convenience: 22%
Reputation of the centre: 13%
Quality of the childcare staff: 13%
Quality of the educational program: 11%
Facilities and activities for the kids: 10%
The cost: 10%
(*source https://www.canstarblue.com.au/family-gifts/childcare/childcare-centres/)
Research identified good communications between centre and parents as the greatest driver of customer satisfaction but mums and dads are also determined to see a good educational program in place and they want to feel like they're receiving value for money.
Childcare and school signs increase safety and security by directing parents and visitors in and deterring strangers away from your school or childcare centre.
These signs help enforce and teach children about important topics such as security and rules. They also Inform children of important topics.