Luxury Facade Design with Axiom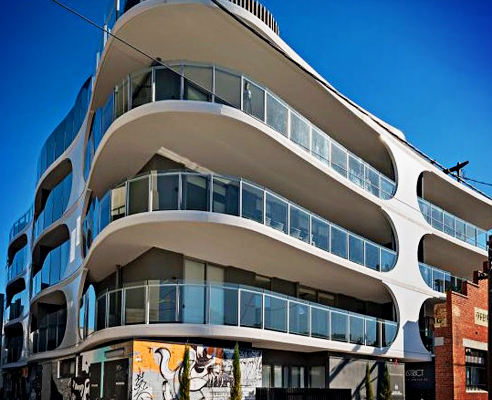 District Apartments Fitzroy
Project Address: 160 Argyle St, Fitzroy, Vic.
Builder: Ducon Constructions.
Balustrade Contractor: Customclad.
District Fitzroy is a boutique development that brings contemporary luxury to one of Melbourne's oldest suburbs. This stylish apartment tower with city views provides a peaceful sanctuary within one of our most vibrant inner-city districts.
Axiom was brought in to assist in achieving a very sophisticated facade design. With a curved facade and intricate angles, we applied our full design skills to the challenge. Using the Alpha Suite the intent was achieved and the buildability of the deign was high.
To view the Alpha Suite used on this project, click here.