Stainless Steel Rope Fittings from Bridco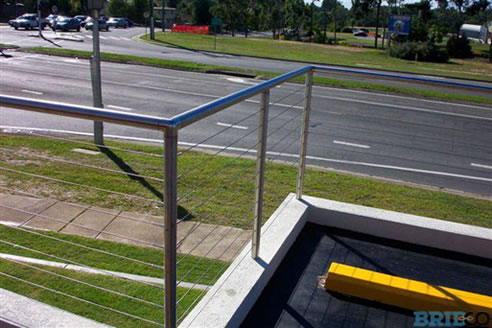 Bridco stock a broad range of wholesale stainless steel wire rope and stainless steel wire rope fittings such as bottle-screws, turnbuckles, terminals. Bridco also offer in-house swaging services for both commercial and residential applications. Our quality stainless steel wire rope fittings are manufactured from Grade 316 stainless steel and are used throughout Australia for architecturally designed features as well as many other purposes.
Bridco stock a large range of quality Grade 316 stainless steel wire rope in 1 x 19, 7 x 7, and 7 x 19 strands. Our range also includes PVC coated wire rope and some sizes are available in Grade 304. Dimensions of our wire rope range from 1/16" (1.6mm) through to 1/2" (12.7mm).
Our stainless steel wire rope is directly supplied to us by Arcus Wire Group Australia who is renowned for their high quality wire rope products.