DecoClad Non-Combustible Aluminium Cladding from Decorative Imaging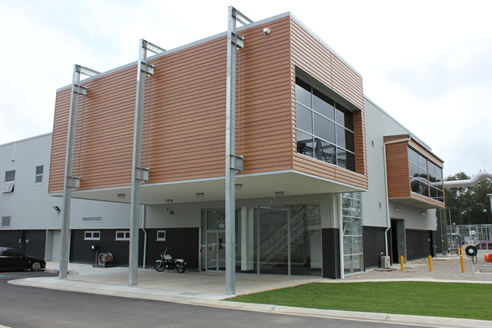 The London Grenfell tower fire has reinforced the potential devastation caused by using flammable building products in high rise construction. It is believed that the cladding material used in the tower was the same as that used in the Melbourne Lacrosse fire in 2014, an aluminium composite cladding product with a flammable polyethylene core.
DecoClad aluminium cladding is non-combustible and complies with AS3837, the standard governing the ignitability of materials and products. It is already popular in bushfire-prone areas, approved for use in BAL40 areas, or BALFZ areas when combined with a membrane such as the TBA Firefly.
DecoClad is not a composite product, so there is no flammable core. The cladding system is made from aluminium, with a non-combustible DecoWood timber look powder coating. Designed to be low maintenance, durable and long-lasting, DecoClad is suitable for many different applications, including fire-prone and marine areas.
With three different styles to choose from, DecoClad provides an alternative to flammable alternative cladding systems where a fire-safe option is required.
Read more about DecoClad: http://www.decorativeimaging.com.au/building-products/decoclad/