Epoxy Grouting Training Provided Free with LATICRETE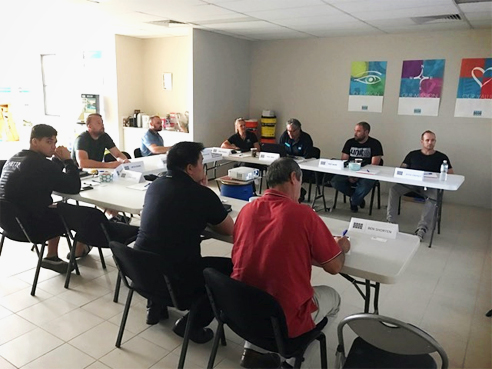 FREE course coming to you!
We pride ourselves on being different, especially when it comes to training. It's one of the things that makes us different and helps ensure you are able to do the best job possible.
Did you know, not only do we deliver onsite technical service and training, we also provide in-house structured and tailored, product specific courses?
Our most popular offerings at the moment is our waterproofing and epoxy grout courses. We get you involved in our hands-on courses that are assessed, so you can leave with the confidence and a certificate that says you have been trained!
If you have ever wanted to take on epoxy grouting but were scared off by all the negative press, now's the time to get the real story on how easy it is to do, and become proficient in SPECTRALOCK® PRO Premium Grout*.