Talurit AB Wire Rope Swaging Machines from Bridco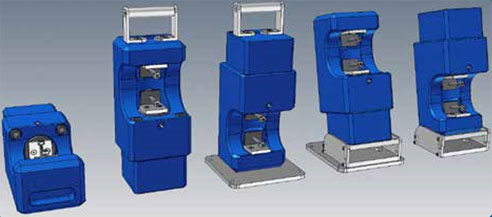 The Australian agent for the Swedish manufacturer Talurit AB is Bridco. Talurit AB who have manufactured swaging machines, swaging presses and swagers for the wire rope splicing industry for over 60 years. Talurit AB swaging machines are available in many different models and have capacities of up to 3700 tonnes.
It is possible to press aluminium clamps for wire rope sizes up to 128mm (5"). Bridco stock 18 ton & 40 ton swaging machines, and are able to import directly 150 ton, 300 ton, & 600 ton swaging machines upon order confirmation.
For more information, please visit www.bridco.com.au.