DecoSplash Aluminium Splashbacks from Decorative Imaging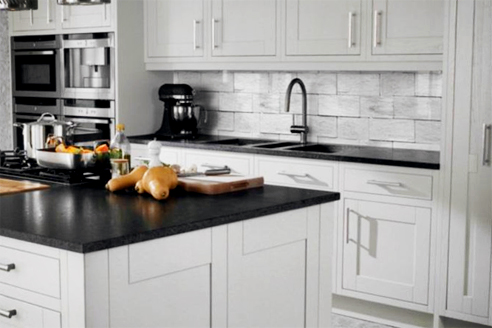 Imagine a tile splashback that is easy to clean, a glass splashback that is easy to install, or a marble splashback that doesn't cost a fortune. A one of a kind aluminium splashback system, DecoSplash offers total creative freedom in your kitchen, bathroom and laundry. Choose from over 100 designs and images from the DecoSplash range or use your own.
Description
DecoSplash is a solid metal (2 mm aluminium) splashback which is coated with a durable polyurethane powder coating.
The polyurethane powder coating is "baked on" to the aluminium.
The grade of powder coating is Qualicoat Class 2, which is the same high grade of powder coating that is used on commercial buildings.
Images and designs are transferred directly into the polyurethane powder coating and the inks penetrate the full depth of the powder coating in a process known as sublimation.
The designs, patterns, colours or images will never "rub off" or "peel off" as they are part of the powder coating.