High-Quality Stainless Steel Linear Shower Drain for Modern Drainage Solutions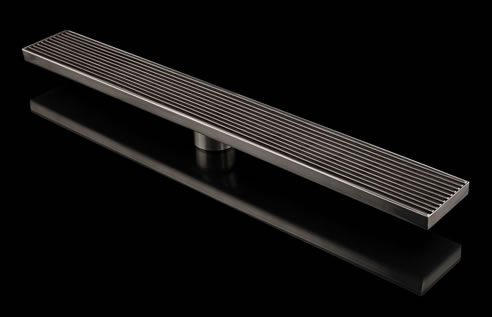 Industry specifiers, proprietors and homeowners need look no further than Hydro Construction Products for a seamless and architectural finish, stainless steel linear shower drain. With a service record of 15 years, Hydro Construction Products has built a commendable reputation for water management and drainage solutions for the building and construction industry. The Victorian-based company intends to further enhance the design, manufacture and supply of drainage products for residential and commercial applications.
The Australian-owned and operated company is proud to present their latest product range, the Hydro Performer Series stainless steel linear shower drain.
Hydro Performer Series Stainless Steel Linear Shower Drain: Product Focus
The comprehensive range of Hydro Performer Series offers world-class performance and design, providing advanced and efficient drainage solutions for the built environment. It consists of traditional square-style floor wastes and stainless steel linear shower drains.
The Performer Range also features an architectural wedge wire grating and tile inserts, designed and manufactured to seamlessly blend with the surrounding floor area. The range promises efficient water flow and easy clean-up, with its removable grates and hair strainers. The Floor Wastes features Heelguard grates and tile inserts for added security and user protection. The Heelguard square-style floor waste is manufactured using #304 stainless steel and available in 120 mm width, 120 mm length, and 25 mm depth with outlet size of DN80.